25 Years Later: Either/Or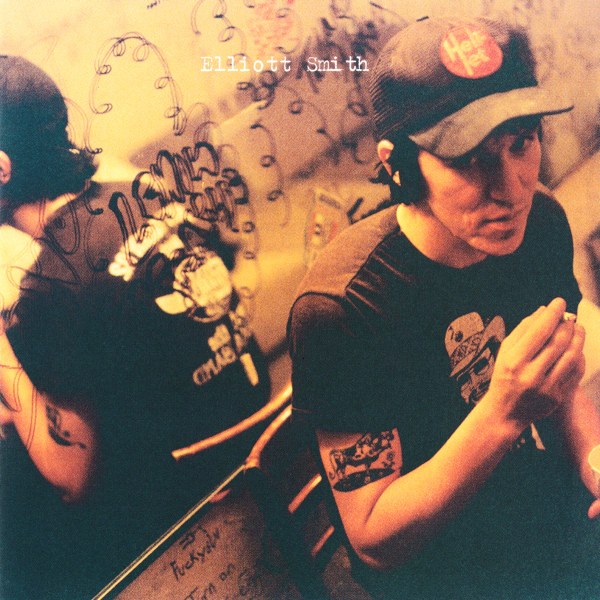 Elliott Smith is said to be one of the most influential musicians in the indie scene of music. Artists like Phoebe Bridgers cite his music as being as "foundational as The Beatles." But is his music as good as they say? I think it's time to dissect his most popular work, Either/Or, and find out why Smith's work has become a cult classic.
Prior to the release of Either/Or 25 years ago, Smith released two other albums, Roman Candle and Elliott Smith. These projects were made while Smith was still part of the band Heatmiser, leading to his attention being divided. These albums were essentially where he found his footing in his solo work. After Heatmiser disbanded, Smith was able to develop his solo work further and create an atmospheric and acoustic sound in which he plays every instrument. Are the songs on the project good enough to receive this level of production?
The album begins with "Speed Trials", which is about a person who runs away from their issues instead of confronting them. The song feels cold and dry with Smith's whispery, double-tracked vocals as well as the tone of the drums. It is followed by "Alameda", a song about someone who doesn't let anyone get close in their life. "Ballad of Big Nothing" is a song that chants "you can do what you want to, whenever you want to // you can do what you want to, there's no one to stop you." If you don't read into the lyrics, you may think that it's an uplifting anthem for freedom and not much more. However, many (including me) believe that it's about how drug addicts are truly the only ones who can get themselves out of an addiction.
From there it leads into "Between the Bars", which is one of Elliott's more well-known tracks. The song, though beautiful, presents alcohol as a means to escape your past problems and mistakes, using only his voice and an acoustic guitar. This is the quietest and darkest moment on the album. It is then followed by "Pictures of Me", which is one of the loudest songs on the album. Smith often only uses a single, sometimes double-tracked acoustic guitar in his music. But songs like "Pictures of Me" are great because Elliott smoothly integrates drums, electric guitars, and pianos into moments where he voices his frustrations.
"No Name No. 5" is next, and it personally gives me the strongest point of melancholy on the album. From Smith's somber vocal style to the elegant chord progression, it truly feels like "everybody's gone at last". "Rose Parade" is next, with yet another beautiful melody. This joyful music is contrasted by Smith's gloomy singing, describing an event where he was pushed into joining an activity by his friends ("Said, won't you follow me down to the rose parade?", "It's just that everyone's interest is stronger than mine").
The album follows with "Punch and Judy", which is one of my personal favorites on the album. The vocal melody is gorgeous, and the beat is slow, but infectious. "Angeles" comes in quickly afterwards, with an extremely-difficult guitar part. The song is about an abstract force that leads people to destructive behavior. "Cupid's Trick" is next, returning with it the electric guitars and boisterous drums from "Pictures of Me". I believe this to be the loudest song on the album, but that doesn't lessen it's value in any way whatsoever. This track also houses one of the most emotional points on the album, with Smith sounding like he's on the verge of crying in his vocal tone.
"2:45 AM" follows next, with it's quiet, ascending guitar melody. According to Smith, it's about an argument he had with his step-father and mother, leading to him being pushed away from them both. The album then surprisingly concludes on a somewhat-optimistic note with "Say Yes", which is my favorite song on the whole project. It's from the perspective of someone who recently broke up with their girlfriend. This character then realizes their mistake and attempts to reunite with her, hoping she will "say yes." The song is memorable, but doesn't use the standard verse-chorus-verse-chorus format that other artists need to utilize to achieve the same effect. That's how excellent of a songwriter Elliott Smith was.
Either/Or is a bona fide masterpiece, and I highly recommend it for anyone. With ornate vocal and guitar melodies, as well as clever and heavy-hitting lyrics, this is certainly one of the best singer-songwriter/indie albums ever. Although Smith had a premature death in 2003, his music will continue to be remembered for decades.