The Wonderful Western Idaho Fair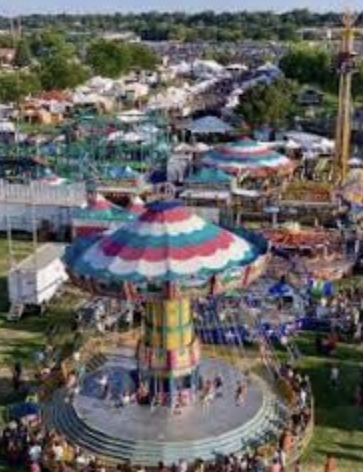 At the end of the summer, school rolls around and students return to their monotonous and scheduled lives. But, before they can be too set in their ways, the Western Idaho Fair starts up. It is truly an iconic old-fashioned carnival with rides soaring above your head and enough fried food to put you in a food coma for eternity.
The fair is dearly beloved by Idahoans, due in part to the food selection. You can get something as simple as a salad or go all out with onion flowers, ice cream potato, elephant ears, or pretty much any food you could possibly want fried, or on a stick. Although it might make you sick later on, everyone knows it's delicious going down.
Other features of the fair include the rides. The fair has rides hundreds of feet tall including roller coasters, Ferris wheels, and giant swings that feel like they should be found at an amusement park. They get set up and taken down within 2 weeks which is incredible in itself. The rides boost adrenaline and, as a bonus, include some pretty incredible views of the Boise area.
Now, when you think of a traditional Americana fair, the Western Idaho Fair lines up quite nicely. The heat, the crowds, the petting zoo, prizes. But originally, fairs date back to ancient biblical times, almost 2000 years ago when it was mainly used as a central hub for merchants to trade goods and ideas. Over centuries, it has evolved into what it is today: A wonderful opportunity where you can, simultaneously, eat fried oreos and pet a llama.