Paramore's Return: This Is Why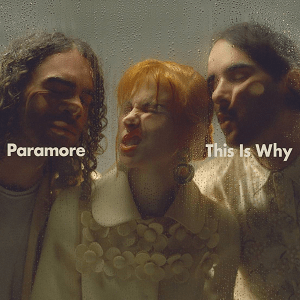 After a five year hiatus, alternative band Paramore recently announced that their upcoming album This Is Why is set to be released on February 10th, 2023. The band, known for their energetic music, has released five previous albums. Their 2007 album Riot! featured the well-known song "Misery Business".
So far, the band has released three singles from the album This Is Why, a single featuring the same name as the album, along with "The News" and "C'est Comme Ça". The album will total up to be over 35 minutes long, with ten total songs. In October of 2022, Paramore headlined alongside My Chemical Romance at When We Were Young Fest and performed the single "This Is Why" as part of their set.
This album will feature the original three members, Hayley Williams, Taylor York, and Zac Farro. Williams has noted many other bands influenced her music, saying that the new album will be more guitar-driven as the members had been listening to older music and were inspired. The band also became cryptic, changing the album cover of their 2013 self-titled album in November of 2022 with no explanation.
If you enjoy alternative music, or want to spice up your playlist, This Is Why is a highly anticipated album. With three songs already out, Boise High music fans can get a taste of what's yet to come and put February 10th on their calendars.