The Warped History Behind Warped Tour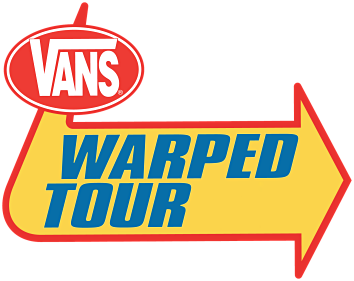 Warped Tour was the highlight of the summer for kids who liked music. It was an iconic rock festival that annually toured across America, stopping in both major cities and smaller towns alike. For many years, Warped Tour used to stop in Idaho, something that I believe to be one of the few good things that ever happened here. Unfortunately, Warped Tour founders Kevin Lyman and Ray Woodbury announced that 2018 would be the last year for Warped, with a 25 year tribute show in 2019 that consisted of only three shows. Starting in 1995, Warped Tour kicked off its first official show at the Idaho Center here in Boise, Idaho. Following its major success, it became officially sponsored and named after the popular shoe brand VANS.
If it was so good though, then why did it end? Well, like many other music festivals, Warped Tour eventually got out of hand. Similar to Warped, perhaps a sign of its impending doom, would be Woodstock '99. After the success of Woodstock '94, music proprietors hosted Woodstock '99, a well-known disaster of a festival that resulted in concertgoers setting fire to two stages and an audio tower, the deaths of three audience members, around 1,200 injured fans, approximately $22,000 being stolen from vandalized ATMs, and countless acts of sexual violence. I find Woodstock '99 to be one of the worst, most horrifying festival disasters ever.
Much like Woodstock '99, Warped Tour, originally a festival to celebrate the love of music and a place for fans to make new friends, inevitably became corrupt. As Warped Tour continued, the age of the fans decreased, with attendees being younger and younger and musicians becoming creepier. Kevin Lyman, the creator and owner of Warped Tour, began allowing parents of young fans to accompany them during the show free of charge, although he otherwise didn't do much to halt or stop acts of sexual violence on his tour. Lyman discussed sexual harassment in an interview, apathetically invalidating victims and giving accused musicians far too many second chances. 
"Well, that sexual harassment didn't happen on Warped Tour…" Lyman explained in the interview. "But if you really go through all that stuff, things happen prior to the tour or things… it's part of the culture." 
Lyman has also explained how Warped Tour ended multiple times, never seeming to have a straight answer. He's described the end of the festival due to budgetary reasons, loss of an audience, commercialization of the tour, and more, oftentimes contradicting himself.
Front Porch Step, also known as Jake Mcelfresh, was allowed back onto the tour even after being accused of holding at least six sexual relationships with underage girls. Lyman explained to news outlet Billboard his reasoning, saying that:  "The kid got himself in a little trouble. No charges, no court appearance, no restraining orders, nothing, it was a 'stupidity of the road' kind of thing. We stepped in and got him into counseling right away in Nashville." He went on to say that social media 'blew it out of proportion', and that they felt it was best that he should be 'assimilating back into music'. Regardless of how well the therapy and resources that he received in Nashville were, Warped Tour should have not allowed him on tour or at least waited a period of time to let Mcelfresh prove himself responsible. A large percentage of Warped Tour's fanbase is women, and repeatedly allowing musicians who intimidate, threaten, and abuse women only shows that Lyman cares more about clout and money than the people who go to Warped. As long as huge headliner bands continue to line his pockets with money, he can sweep their misdeeds under the rug and say that social media exaggerated it. Lyman's repeated blasé attitude towards sexual harrassment and his constant allowance of bands with members accused of sexual abuse to perform at Warped Tour makes him a negative factor in the ultimate question of 'should Warped return?'.
For me, I think that the most horrifying fact that I've learned while writing this article has to be that due to the number of Warped musicians who were convicted of or accused of sexual abuse or violence, 2017's tour required that the stages that played for all-ages audiences had to be set up a hundred feet from the concertgoers in order to comply with national sex offender laws. 
But, despite the problems it has, I think that ultimately, Warped Tour should come back, at least once, but under new or firmer management. The things that Warped has gotten away with should not continually be excused and problematic bands should not be allowed to play. Warped Tour should be a safe space for punk kids to have a good time and listen to bands they like, not be afraid of the people they look up to.