A Snow Team Run-Down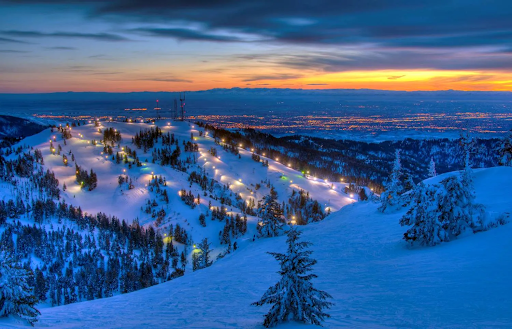 Here at Boise High we are lucky to have a plethora of clubs and activities for students to be involved in. Particularly, in the winter, students can participate in the Boise High Snow Team ran by Mr. Arnold, Ms. Becerra, and Mr. Stan, with assistance from the team captains Charley Beebe and Shannon Keil. Each Saturday from January 15th to Dotty Clark on February 22nd the team of skiers and snowboarders meet at Bogus Basin to race down slalom courses varying in difficulty from novice – a perfect choice for students that are new to the mountain and are still learning to be comfortable in their boots – all the way to expert – better for more experienced racers and skiers.
A big part of what makes Snow Team so fun is the way it brings so many people together up to the mountain at once. Charley Beebe, a captain of the team says: "I love that Snow Team brings people of all skiing levels together and lets us compete as a school in a different way than traditional sports teams." The Snow Team creates great opportunities for students to get up to Bogus and ski with their friends during a season when finding things to do with friends can be difficult. Also, the unique competition of Snow Team leads to a very supportive team nature where everyone roots for each other instead of competing for varsity spots or playtime, creating a team dynamic that can be hard to find in other school sports.
As well as slalom races, the Snow Team hosts freestyle competitions. Participants meet at a park at the bottom of the bitterroot chair containing some combination of rails, boxes, and jumps. This type of competition lends itself more to creativity and a different kind of skill than the races, bringing even more people to the team and up to the mountain.
All in all, the Boise High Snow Team offers a unique type of competition that isn't found in many other sports at our school. If you're looking for a new winter activity, the Snow Team would love to have you!