Holiday Head-to-Head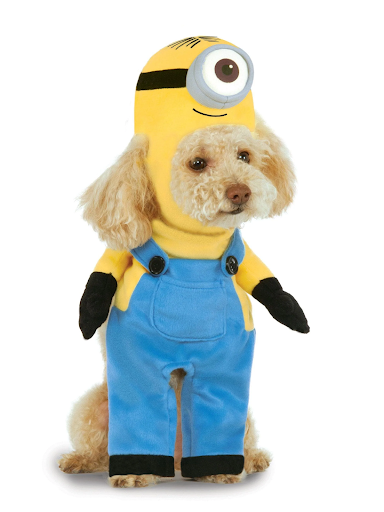 When you think January you might think of new beginnings, ski season, a fresh start, or the month before black history month! However, I think of holidays. Not the typical New Year's Day or Martin Luther King Day, but the underappreciated holidays. The social outcasts of the holiday hierarchy. Spaghetti Day, Bobblehead Day, Pharmacist Day, and even Toilet Paper Day. I think it's finally time someone decided what the best holiday is once and for all.
Law Enforcement Appreciation Day comes in a comfortable last place due to some recent shared sentiments about our boys in blue. Edging it out just barely, Thesaurus Day comes in 30th place – a not-so-exciting holiday with an equally not-so-exciting placement. Following after, Scotch Tape Day in 29th, Pharmacist Day in 28th, and Human Trafficking Day in 27th – all holidays that seem quite unimportant at first glance – because they are. Rounding out the bottom ten I have: Bobblehead Day, Squirrel Appreciation Day, Green Juice Day, Daisy Day, and Yodel Day. Sadly, January has some truly disappointing holidays, and these bottom ten really reflect that. Even more sadly, the next ten don't really step it up.
Just breaking out of the bottom ten, Toilet Paper Day takes 20th place. Not quite clearing the group of unimportant, monotonous, and tired holidays, Toilet Paper Day jumps the bottom ten out of sheer importance. What would we do if it wasn't for toilet paper? Next, Spaghetti Day, Puzzle Day, and Keto Day. Days about the lowest effort work night meal, the worst type of family game night game, and a diet that hardly works anyways. In 16th and 15th respectively, I have Popcorn Day and Cuddle Up Day – two very respectable competitors that sadly got snubbed by strong competition. Lego Day sits in 14th, barely beating the very similar Puzzle Day. Barely missing the top ten, Gluten Free Day, Blonde Brownie Day, Peanut Butter Day, and Mind Body Wellness Day.
Barely breaching the top ten, I have Cheese Lovers Day. Hated by some, loved by others, cheese seems to be one of the most controversial foods of our time. However, the pure versatility of it makes it a shoe-in for the top ten. Grilled cheeses, string cheese, mac & cheese, cheese puffs, even dressing salads with blue cheese or Hors D'oeuvres with spreadable cheeses like brie. Following that, I have Bagel Day in 9th, Bubble Bath Day in 8th, National Pie Day in 7th, and Fish Taco Day in 6th. 
Now we reach the cream of the crop, the best of the best, the most important, powerful, and emotional holidays in January. The top five. Starting with two obvious choices, Martin Luther King Day in 5th and New Year's Day in 4th – two holidays that entered this competition with a dream of winning it all, and a strong chance to do so. However, they're too simple and well known to deserve a first place finish. In third and second respectively, I have Houseplant Appreciation Day and Dress up Your Pet Day. Both holidays celebrate things that brighten and cheer up our day to day lives. A nice houseplant or two brings so much personality and liveliness into your home, and they deserve so much more appreciation than they get. Similarly, coming home to a dog or a cat that's excited to see you brings so much joy to your day. Why not give them a makeover and spice up their style a bit? Treat your pets!
Finally, the first place winner. The one holiday that shined above the rest. The one holiday that caught my eye from the moment I started researching this article. Thank God It's Monday Day takes first place. An important day about accepting the beauty of things that may be difficult at times. A day that could seem unimportant, or even a slap in the face to students and working people across the country, but is truly a beautiful life lesson that we must hold close in our darkest times. Mondays symbolize a new beginning, a blank slate of a week to make your own. The power held in a Monday goes unparalleled by any other day of the week, and we need to start looking forward to Mondays and thanking our sweet lord for them.