Florida Man Chooses Football Over Family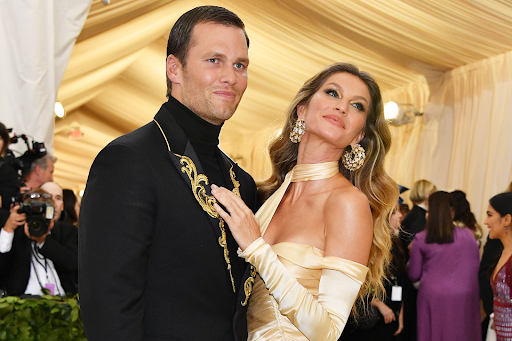 After what seemed like an eternity, Tom Brady has finally retired. Unfortunately, this decision came too late because this year, Tom Brady possibly had the biggest fumble of his career. No, not the tuck rule, his marriage. It was only 40 days after choosing to retire last year when Tom Brady announced that he would be returning for his 23rd season. His thought process when making this decision is unknown, but it's possible that he thought having the most rings of any quarterback ever meant there was no way he could possibly lose one. Unfortunately for Tom, that's exactly what happened, because his 13 year marriage with Gisele Bündchen came to an end.
For many years, it wasn't a well kept secret that Gisele Bündchen wanted her husband to retire. It wasn't until February 1st, 2022, when she finally got her wish. When Tom Brady announced his retirement, it looked like the Brady Bunch was finally back together and Tom could now spend more time with his family instead of his teammates. Eventually, his desire to continue playing overruled his desire to walk away and he laced up his cleats for yet another season.
That season was a disaster to say the least. Tom Brady is 45 years old, but he didn't need to tell you that because this year, his play demonstrated it. On average, Brady threw a touchdown on 3.4% of his passes, the lowest rate of his career. Along with low individual success, the team success wasn't there either. The Buccaneers came into the playoffs with a mediocre 8-9 record and their season ended with a 31-14 loss to the Dallas Cowboys in the wildcard round.
What ultimately ended Tom Brady's marriage was his decision to ignore his wife's wishes and play for another season. In hindsight, the decision looks like a very questionable one because it seems as if Brady sacrificed his marriage just for probably the worst season of his career. Tom may have learned from his mistake and made the right decision this time, but a question he might be asking himself for the rest of his life could be, was it worth it?