Cover Artist: Sage Seeliger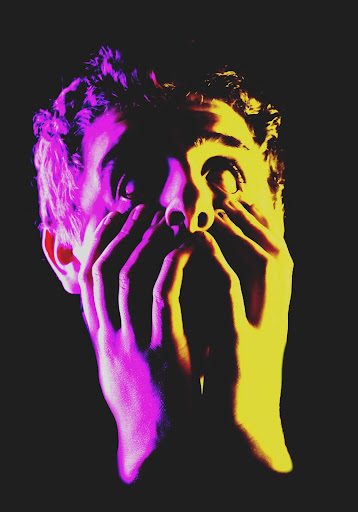 Every month, The Boise Highlights staff chooses a theme for the month's issue. This month we settled on "The Final Stretch", and we believe that Sage Seeliger's work not only encapsulates the theme but puts an interesting twist on it as well. Her chilling portrait not only literally interprets it with the subject stretching her face, but also can represent the stress of being a student pushing themselves to the finish line as the school year draws to a close. 
Sage was inspired to take this picture by her love for portrait photography. She says that "portraits are my favorite form of photography because of how you can capture beyond just how someone looks." Not only do they capture the physical appearance of someone, but also can capture such moving and strong emotions with just one image and the creativity of the photographer. Sage Seeliger found the idea that she followed with this series of portraits very interesting and experimented with different colors or poses in some of the other pieces pictured here.
Sage enjoys getting to capture the world through photography, saying that "photography allows me to look into her surroundings closer and capture parts of the world around me." Her focus on the smaller and sometimes unnoticeable or even insignificant details is stunningly present in many of her other works, as well as how they relate to the rest of the surrounding world. 
As Sage reaches The Final Stretch of her highschool career, she's looking to the future and considering what to do after. When asked what her plans after highschool are, Sage said: "I plan to take a gap year and try to start a career as an independent photographer." She plans to pursue photography as an independent artist, looking for commissions or public work. She also wishes to travel and see more of the world through the lens of her camera, and wants to see how her work as an artist changes as she sees more of the world.
The newspaper staff is always thrilled to show off a new style of art – whether a new medium or a unique and interesting look at a simple theme – and think that Sage Seeliger is the perfect artist for this.