The 2018 Winter Olympics
A Look Inside the Excitement to Come
The time has come for everyone to gather around their televisions and spend their free time with their hearts pounding waiting to see if the USA team is going to take home the gold this year.
South Korea will be hosting this year's Olympic Games in the city of PyeongChang. The people of South Korea have a few goals they are hoping to achieve for their country and for the world by hosting the games. They are aiming to create a legacy of new growth and potential with their idea of the Olympic Movement. Also, PyeongChang has access to a fast growing youth market due to its key placement in Asia. Their goal is to introduce future athletes to  the strength hidden within winter sports.
Starting on February 8th and concluding on the 25th, the Games will be full to the brim with action. Although there will be competitive games starting on the 8th, don't miss the opening ceremonies on Friday February 9th.
Throughout the Winter Olympics, 102 events will take place, all finding a spot under 15 overall sports categories. Some will take place on the slopes, such as alpine skiing and others will take place on the ice rinks like figure skating. Athletes will have the opportunity to medal in each event that takes place at the Olympics.
Although rare circumstances like injuries or illness could alter the official roster of who ends up traveling to and competing in South Korea in February, the USA team is expected to travel with around two hundred forty members. Within this large team there are a few members that everyone should keep an eye on as they watch the olympics this year, like Chloe Kim.
Kim, a first year Olympic competitor, is a snowboarder on the US team with a remarkable backstory. She has been taking home impressive medals for years including the three golds she won at the Winter X Games before she turned 16. She actually qualified for the USA Olympic team in 2014, but she couldn't participate seeing as she was only 13 years old at the time. Now 17 years old, she is favored to become the youngest member of a USA team to win a gold medal in snowboarding.
Other competitors to keep an eye out for are ice dancers, Alex and Maia Shibutani.
This brother and sister pair joined forces in 2004 after growing up as solo acts. They have won numerous awards including a silver in the 2016 world championships as well as a bronze in 2017. They have even placed first in a national championship rink twice. Back in Sochi in 2014, the duo placed 9th in their very first Winter Olympics. Look out for the pair as they bring back their routines to popular music from artists such as Coldplay and Michael Jackson to this years Olympic rink.
The Winter Olympics are quickly approaching so don't miss out because the 2018 games will have everyone on the edge of their seats.
About the Contributor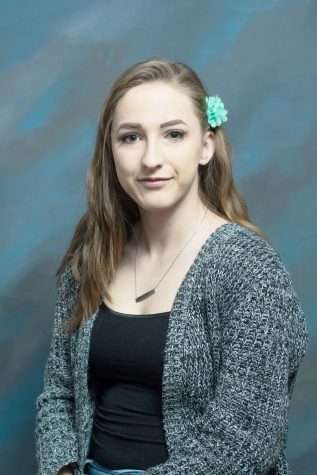 Erin Brassey, Reporter
Erin has always loved writing. This is her first year as a staff member on the Boise Highlights, and she couldn't be happier about it. She aims to put...