Stepping out of the Shadows and into the Spotlight: The Profile of Bella Appleton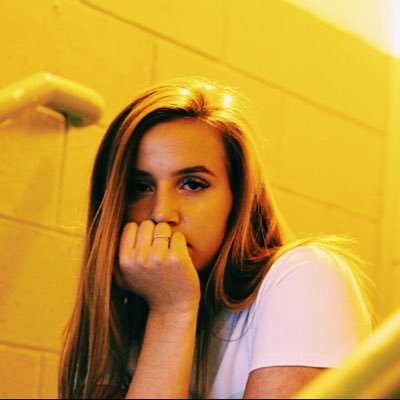 Hang on for a minute...we're trying to find some more stories you might like.
"Sweet Caroline" flutters out of the speakers and billows through the house as a 5 year old prances along to the beat of Neil Diamond. This was aspiring local artist Bella Appleton's childhood. From then to now music has engulfed Bella in all its beauty. Growing up and hearing the old school tunes and ballads inspired Bella's pure fascination for music. Her dad blessed her with piano lessons around the age of 6, "And through those lessons I found my voice," claimed Appleton. After years of releasing songs on SoundCloud, at age 16 Bella finally released her first single, Outer Space, on iTunes.
It's not always a steady ride. There are ups and downs and many influencers who inspired her to be the musician she is today. As many artists do, Appleton was faced with a hardship that stood in the way of her progress; it was none other than Bella herself. "I am slowly learning how to turn my feelings into lyrics and sometimes being able to share them with someone other than myself becomes an obstacle," she expresses. Especially when dealing with negative responses to her music, Bella finds it in herself to just appreciate that people are listening at all; it's still one step closer to success.
No matter what, Appleton encourages herself to stay positive and take in those who inspire her and help her along the way. "I try my best to absorb creativity and art surrounding me like a sponge," she said, "But I would have to say a huge driving force in my style of art would be icons such as Adele, Amy Winehouse and Nina Simone." But that's just the beginning. Her favorite artists and the music she listens to varies as well. From Duffy and Daniel Caesar to Post Malone and Rihanna her taste is endless. Appleton expresses with great passion, "In the end, as long as the music means something, to anyone, to someone, I respect it."
One of the largest factors for Bella is her outrageously supportive and loving team. Besides her family, her manager and a never ending throng of friends, her biggest support comes from her two best friends. "They are so incredibly supportive regardless of what I'm up to…and I'm grateful for the love and light and confidence they have given me."  
With Bella already making such exponential strides in her career, who knows what the future will hold. Dabbling in modeling and making music that soothes the soul, Appleton has her eye on the prize. When asked where she sees her music going her response was more than enthusiastic, "I hope really, really, really big places!" But the most inspiring part of Bella's career is how humbly grateful she is to be progressing and accomplishing her dreams. Her humbleness and genuine heart create an environment for people to want to pursue their passions as well. Appleton states,"I have big dreams and aspirations and hopes and to have my music positively affect as many people as possible would be eternally rewarding." Bella's love for music will never leave her and her passion of inspiring others is just beginning.