Students Express Messages of Social Justice Through an Artistic Lense at the 2018 Summit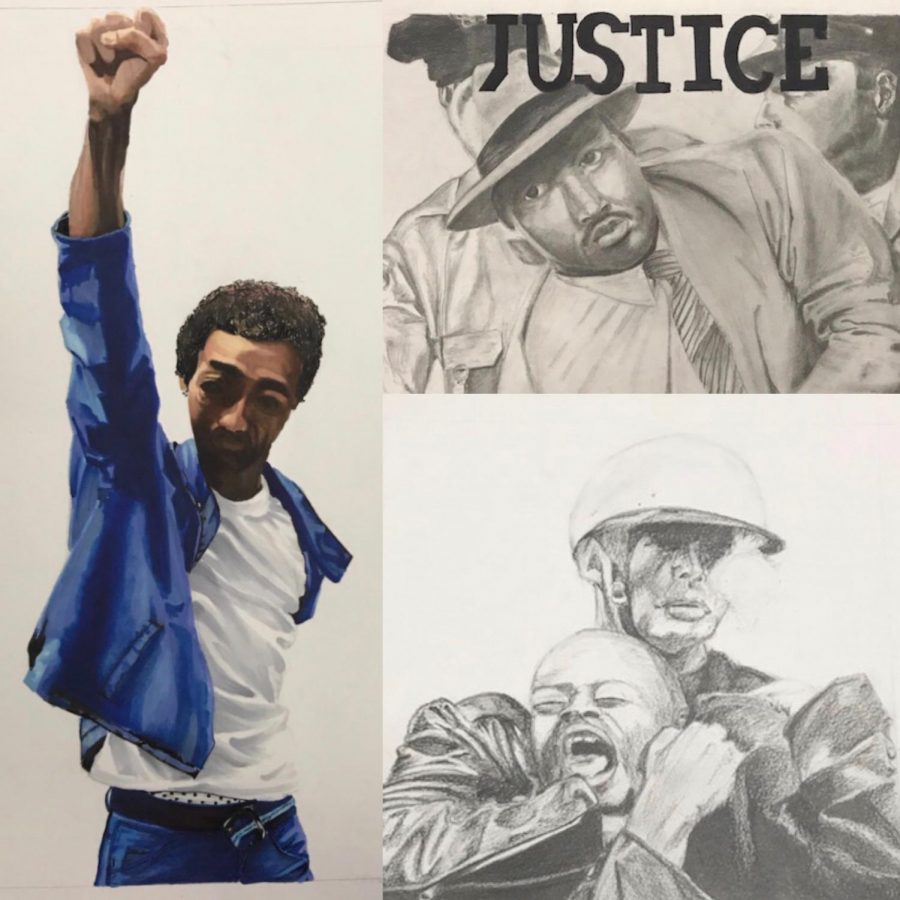 The Summit is a forum for  Boise High students to share their ideas, give presentations, and collaborate with their peers. This year's Summit topic of social justice provides broad guidelines for student presentations and encompasses a wide range of topics that fit under its reach.
Current art students at Boise are also getting in on the actions. Student art will be on display that reflects the ideas of the theme and promotes the ideas of social justice. Student artists agree that this year's Summit topic provides a unique opportunity for artists to share a message through their craft. Senior AP Studio Art student, Morgan Butler, explained, "The broad topic kind of encompasses a lot of things, like my paintings somehow fit inside, and I think, for artists, it just helps to have something that relatable or common that artists can focus on."
Butler's pieces pertain to mankind's violent and disruptive actions towards nature and wildlife. His concentration consists of four chapters each of including three pieces that essentially tell individual stories of mistreatment towards planet in snapshots. Butler's paintings reflect the injustices done unto wildlife. His work calls attention to the negative impact that human interaction has on the environment. They also stress importance of protecting our planet and the living beings we share it with.
Sophomore and Drawing 3 student, Noah Dean Erlander, is preparing for the display of his pieces in the Summit as well. He's working on a three part composition that focuses on police brutality and racism. "With the Summit theme as 'Justice' the first thing that comes to my mind is not how many people have it, but how many people don't really have it. So I wanted to show that in my art," he expressed. Noah also explained how the approaching Summit date has provided a tighter deadline and a new push for art students.
Both Butler and Dean Erlander are excited to see what their peers have been working on  for the summit. Morgan commented, "A lot of kids lately have been trying to get involved, like in the past few years it's really stepped up and become more popular, […] It's always fun to see what the other students have come up with."
The art department is running Summit presentations of their own. They plan on holding a button making workshop where students can customize their own buttons. Using the departments button maker and patterned paper cutouts provided, students can create their own piece of political art to show off during the Summit.
In their second presentation students can block print a "resist fist" design and then write personal letters and quotes relating to the Summit theme. Those individual pieces will be added to some three hundred other fists to create a collaborative art piece that reflects the ideas of the social justice and each individuals take on it.
All the art the students have been preparing in class will be on display in the main foyer in front of the auditorium in an Art Gallery Walk. Drawing 2, 3, and 4 as well as the painting classes work will be showcased.
Regardless of what shape or form students express their ideas in, the Summit is a prime platform for kids to have their voices be heard. Students art is sure to be an integral part of this event, so be sure to check out their work on display at this year's Summit.
About the Writer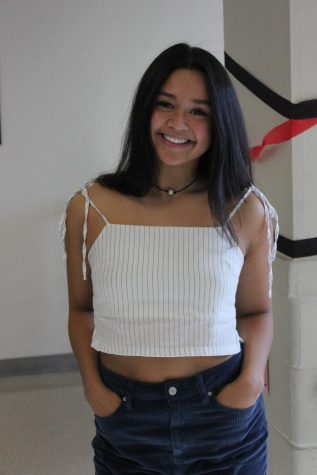 Lauren Lafrades, Editor in Chief
Lauren Lafrades is a Senior at Boise High. This is her third year as part of the Boise Highlights Team. As Editor-In-Chief for her second year, Lauren...