April Horoscopes
Hang on for a minute...we're trying to find some more stories you might like.
We consulted the stars, the planets, and just about everything else in space to bring you these scarily accurate, out-of-this-world horoscopes!
Capricorn:
(Dec 22 – Jan. 21)
You're hardworking, but sometimes stubborn. Occasionally this is good. Occasionally it is not. It's up to you to figure that out.
Aquarius:
(Jan. 22 – Feb. 21)
You may be an air sign, but you're in no way an airhead. It never hurts to slow down that thought process and take a breather. Especially when you're suffocating. Just saying.
Pisces:
(Feb. 22 – Mar. 21)
As a water sign, you tend to go with the flow. Sometimes, this can be a good thing. Other times, you find yourself stuck under a log in a creek in a forest shouting for help.
Aries:
(Mar. 22 – Apr. 21)
Look up once in a while. But not too far up. You know why.
Taurus:
(Apr. 22 – May 21)
You're an earth sign, so you're pretty grounded. It's time to change that. Also, beware of Scorpio.  
Gemini:
(May 22 – Jun. 21)
You're a dynamic individual, and can be over the top. Just remember to sometimes be under the top, like if you're in a limbo contest.
Cancer:
(Jun. 22 – Jul. 21)
You're a pretty sensitive person, so maybe close your eyes? That way you're only a ⅘ sensitive person.
Leo:
(Jul. 22 – Aug. 21)
You're a lion, so roar! Let it all out! It's never good to bottle up your emotions. Except for that one time.
Virgo:
(Aug. 22 – Sep. 21)
You're a very clever person. Perhaps too clever. Try watching the paint dry once in a while. It's a nice shade of beige.
Libra:
(Sep. 22 – Oct. 21)
You're super indecisive, like, all the time. Make a choice. But not that one.  
Scorpio:
(Oct. 22 – Nov. 21)
You radiate power, just like something that too radiates power. Like a power-radiator. Additionally, your Taurus friend could use a little help. Lend them a hand.
Sagittarius:
(Nov. 22 – Dec. 21)
As a fire sign, you sometimes forget to extinguish your flame. Don't worry, you'll still be warm, just not as warm as you were. That's too hot. Like, Florida hot.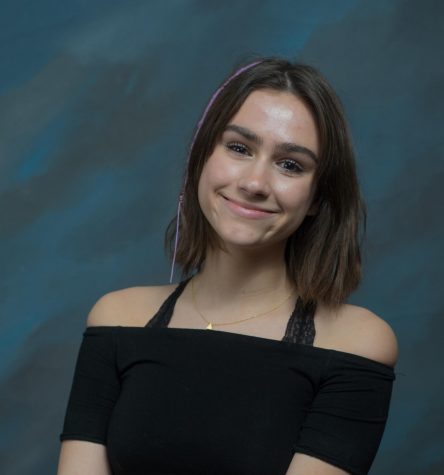 Claire O'Melia, Co-Social Media Editor, Reporter
Claire O'Melia has been an avid writer ever since she was a child, and her love of reading has fueled her passion for writing. As a sophomore, this is...