Coned: A Fun Twist on a Crowd Favorite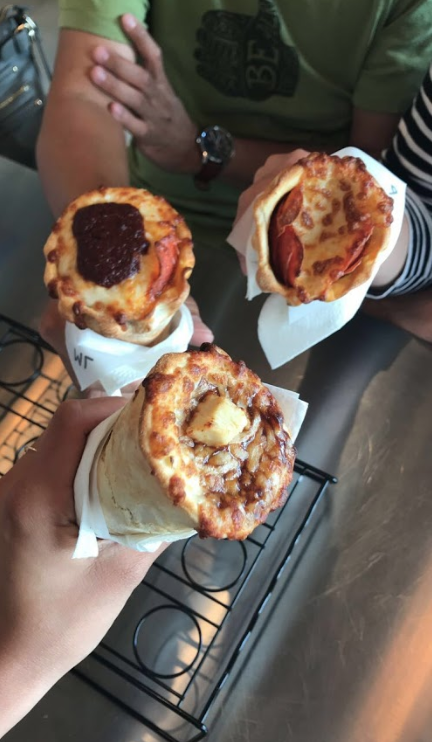 Coned is serving a new variation on everyone's favorite food, pizza! Located in Meridian ID, Coned's store front opened in April of 2018 after success as a food truck business.  A casual atmosphere and a deli style, walk-up counter greets you as you walk into the restaurant. The store is right across from Mountain View High School and most of its employees and customers are teenagers.
The concept of the pizza cone is a mess free, hand held alternative to traditional slices. The business claims that one pizza cone is equivalent to two normal pieces of pizza and with a price point of $6-$8 per cone the cost is only slightly steeper than average pizza.
Each cone starts with a dough base that is placed in a pressure mold that forms and cooks the dough into a form exactly like an ice-cream cone. Then layer after layer the cone is filled with sauce, toppings, and cheese of your liking. Their topping options are similar to any traditional pizzeria and you do have the option to customize your cone. They also offer dessert cones in favors including Nutella and Bavarian Cream.
After the being filled the cone is placed a convection-style oven and pops out warm and golden brown. Served in a paper wrap, you eat the pizza cone the same way you would eat an ice cream cone.
The final product tastes like… pizza. Depending on what flavor of cone, the inside may be a bit more wet/saucy and others are more gooey/cheesy. Overall it tasted fairly normal, fairly average. The pizza dough wasn't as comparable to crust as I was expecting. It was more dense and didn't have the same crispy outer layer that traditional pizza does.
The final verdict? Coned pizza is a novelty food. There's a fun aspect to it, the oddity of pizza in cone is something I would say is worth a try. I wouldn't go as far to say that I'd be a regular customer. There's plenty of pizza places in Boise and Meridian that serve better quality food for cheaper or the same price, and sacrificing taste for the novelty of Coned's products isn't worth it on a normal basis. In arenas like sporting events and street fairs I can see the definite appeal of coned pizza. It's convenient, tastes good, and is highly portable. The concept as a whole is something I would recommend trying sometime, even if it is only once.
About the Writer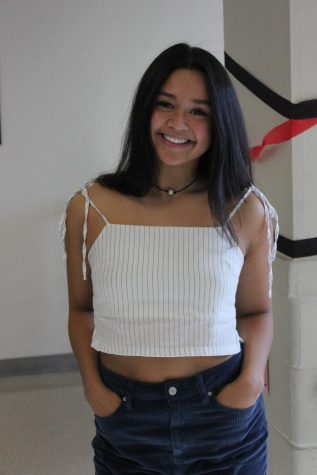 Lauren Lafrades, Editor in Chief
Lauren Lafrades is a Senior at Boise High. This is her third year as part of the Boise Highlights Team. As Editor-In-Chief for her second year, Lauren...