Teacher Walkouts Spark National Debate Over School Funding
Hang on for a minute...we're trying to find some more stories you might like.
Last month, stories about teachers walking out in protest of wages and the disrepaired state of their classrooms dominated news cycles for days. Among the states who participated were Arizona, West Virginia, Colorado, Oklahoma, and Kentucky.
Although teachers from all of these states made headlines in their protests for better funding for students and higher wages for teachers, the whole campaign was spearheaded by West Virginia, whose teachers walked out of schools February 22nd and didn't return until March 7th, following the state legislature's March 6th decision to implement a 5% pay raise for all state workers, including teachers.
This method of walking out also worked in Kentucky, where teachers called in sick on March 30th to protest the governor's veto of a plan to boost per-student spending. In response to the walkout, the Kentucky state legislature overrode the veto, passing the plan.
In Oklahoma, legislators agreed to a $6,000 pay raise preceding the walkout. While teachers appreciated the gesture, they deemed the pay raise too small to actually make a difference in their salaries. Teachers began walkouts that lasted 9 consecutive days, but to their disappointment, the legislature failed to respond to their requests for higher payments.
After the dust settled in states like Oklahoma, who saw little change from their protests, people all across the country wondered what it would take for teachers and schools to receive better funding.
Education funding has dropped 28% in last decade due to the 2008 recession that has yet to rehabilitate itself.
This has impacted the replacement of textbooks, desks and other classroom materials that desperately need refurbishing.
Mary Burton, a teacher in Oklahoma reveals that her 70 Anatomy students share 25 badly battered textbooks.
Looking to Idaho offers little hope for public education. Idaho's K-12 education system ranks 48 out of 50, second to last in the nation. Further, according to Idaho Education News, Idaho ranks dead last in funding for education as of January this year. "Idaho received a grade of D-minus in school finance, based on metrics such as per-pupil spending and the percentage of taxable resources a state spends on education."
Due to Idaho's conservative tendencies, it is unlikely that Idaho teachers would ever participate in a walkout for better wages, even though Idaho's teachers make 11,750 dollars less than the average teacher in the US.
While school is often considered one of the most important parts of a child's upbringing, schools aren't given enough funding to properly assist students in their learning. And for that matter, teachers aren't paid enough for the demanding and challenging work they do on a daily basis. It's important to realize that the way to a better informed society is through education, and education needs funding to better serve the community. Only time, and perhaps a few more walkouts, will tell when teachers finally get the pay they deserve.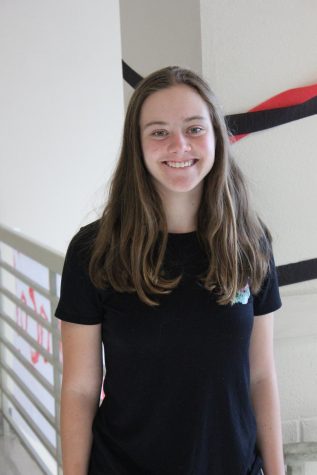 Sofi Serio, Editor-In-Chief
Sofi Serio is a senior and one of two editor-in-chiefs for the Boise Highlights staff of 2018-2019. She has been on the staff since her sophomore year,...