Lemon Tree Co. : Seizing Opportunity and Pleasing the Community
If you happen to pass by the corner of 10th and Bannock during the early afternoon, you'll probably see a wrap-around line of people waiting to get into a quaint lunch spot called Lemon Tree. The space was previously occupied by the highly popular restaurant Bleubird, that specialized in gourmet sandwiches, salads, and soups.
"The owners of Bleubird decided to close the shop to focus on their new full-service restaurant, Petite 4, on the Boise Bench. Lemon Tree Co. was established and we seized on the opportunity of securing a lease at this great downtown Boise location." says Lemon Tree's media representative.
Lemon tree has decided to carry on this legacy in Boise. By keeping the same general formula the Bleubird had, they won the hearts of the regulars of the old restaurant, but also succeeded in opening it up their services to a larger demographic. Lemon Tree found a booming market within the Boise vegan, vegetarian, and gluten free communities. Their menu in total has 16 items that don't contain meat and/or animal products, making lemon tree one of the top restaurants in the city for vegan and vegetarian options. "Sometimes families with a mix of different types of eaters find it hard to share a good meal while dining out, with limited options for those with more restrictive diets. However, at Lemon Tree Co., we make sure that there are several high-quality, thoughtful, and tasty options for all".
The Boise community has been extremely excited that the accessibility of vegan and vegetarian options has heightened. Lemontree will be hosting an event on September 18th, that will be serving a special vegan/vegetarian menu, called Tuesday Takeover. "We'll be partnering with other businesses, including Guru Donuts, Violife, Figgy Bakes, Sugar Whipped, and @thisishowyouvegan's Jenn Williams on special sandwiches and treats available for purchase that night. Some vendors will also be providing free samples of their products." explains the Lemon Tree Rep.
Lemon Tree doesn't disappoint even if you don't consider yourself a member of the vegan/vegetarian community. With plenty of choices on their menu that do contain something for a more "omnivorous" diet, The restaurant truly has something for everyone. The variety of flavors they incorporate in their creations truly embodies the idea of "sandwiches – with a twist".
The clean, intimate setting of the restaurant is ideal for quick bite to eat. The ingredients are high-quality and the recipes are unique and delicious. Lemontree also specializes in handcrafted, made-in-house, flavored lemonades that are sure to please. Unique flavor combinations put a twist on the lunchtime classics of soups, salads, and sandwiches.
The pricing for a full sandwich ranges from around $9-$11 and comes with a side of your choice. They also provide lunch combo specials that include a half sandwich, a side, and a drink for around nine dollars as well. Lemontree also offers a special 10% student discount for customers carrying their student ID's, perfect for BHS students on a budget. They also offer a daily happy hour from 2pm – 4pm on Mondays and 2pm – 5pm Tuesday – Friday, which includes $1.00 off sandwiches and lemonades. They take online orders for pickup, and it's close proximity to campus means that Lemon Tree is a very accessible lunch option for the student body.
Whether you're vegan, vegetarian, or a self declared carnivore, Lemon Tree is well worth a try for a superb lunch experience.
About the Contributor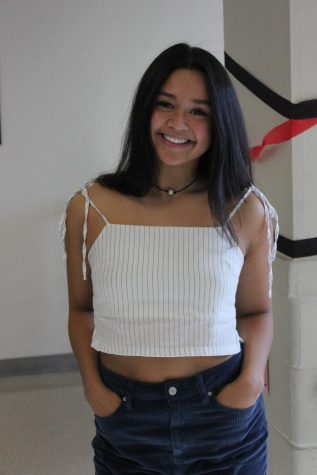 Lauren Lafrades, Editor in Chief
Lauren Lafrades is a Senior at Boise High. This is her third year as part of the Boise Highlights Team. As Editor-In-Chief for her second year, Lauren...