When Life Gives You Limes
"Even Boise High is benefiting students with a new way of cheap travel. "
Boise is one of the country's fastest growing cities, so it's safe to say Boise is booming. With fast growing neighborhoods like the North End, Hidden Springs, Highlands etc.) and businesses our traffic is becoming heavier and heavier each day.
Boise's biking population has become more and more popular in the streets of Boise as well. But for the population that prefers a more modernized form of transportation, motorized scooters are now the most convenient of them all. These scooters appeared almost overnight. Bird and Lime are two different brands owning the scooters, and are responsible for the distribution of them, all over Boise.
From the convenience from your phone you can locate and claim a scooter. They are fully electric so you wont need to worry about the battery, as it is shown on the app. They are affordable for the price of $1 to activate and .15-.20 cents per minute. They charge directly to your debit/credit cards and once you've completed your ride you leave the scooter wherever you please for the next person to pick up. These scooters have changed the way of travel in the North End, Greenbelt and downtown Boise and more.
Even Boise High is benefiting students with a new way of cheap travel. Lunch when you would prefer not to walk or drive is at the tip of your fingers as these new scooters as your mode of your transportation. Although these scooters have benefitted so many individuals, its potentially putting the riders and close traffic at risk. The age requirement to ride these scooters is 18. Considering most of the target audience is underage, the users and the company is liable for any accidents and misuse of the scooters.
A somewhat large difference in the brands is that to access a Bird you must scan an ID or driver license to prove you are 18, the set age requirement for the scooters. Lime does not need you to scan. This is leading to more underaged users riding limes. The community's reaction the scooters have been so far, very positive. Some see us as lucky to be one of 65 cities in the US to be able to experiment with this trusty form of transportation. Others see this as a hassle considering there wasn't much talk or planning locally that went into the proposal of these scooters. Without docks these scooter could be cluttering sidewalks, parks and car traffic.
Overall this new change is hopefully for the better in Boise's culture and overall modernization. So if you haven't yet, get out and do your best to put one of our closest scooters to good use.
About the Writer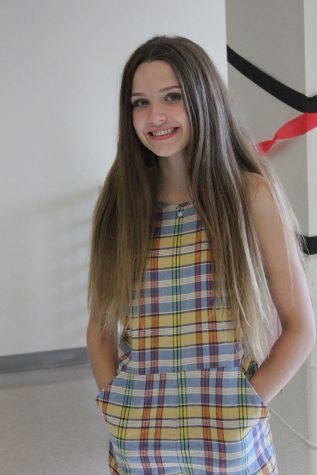 Torey Tapp, Social Media Editor
Torey Tapp is a Junior at Boise High. This is her first year as a part of the Boise Highlights Team and is looking forward to producing content for the...