Law Enforcement Accommodation to Boise's Population Growth
Hang on for a minute...we're trying to find some more stories you might like.
Idaho's capital city Boise Idaho, has the largest and fastest growing population in the state. With an estimated population of 217,000 we are the 99th most populated city in the United States and still rapidly growing.
As our city and resources try to accommodate for the intense migration to our cozy town, Police officers and first responders are having a hard time matching its residents.
This isn't just a problem Boise specifically is struggling with. "Across the Treasure Valley, law enforcement agencies are grappling with population growth. Officers, especially in Nampa, are overworked, raising concerns about their performance." says Sven Berg who wrote an article for the Idaho Statesman "Is your safety at risk? Valley police struggle to keep up as growth brings more people".
This is becoming a more serious issue because of the concern that overworked officers cannot perform on duty to the best of their potential when overworked. Victor Rodriguez, a city councilman and former Nampa detective says  "As a resident of Nampa, I want a police officer that is going to be energetic, be strong, be smart and do his job and do what he can for me."
Because our police officers are heavily outnumbered by our citizens, incidents have potential to not be treated as seriously. This could lead to more serious issues across the valley.
Police officer are trying to make better choices about the usage of time available to them. With the duty to "Serve and protect" all calls are taken seriously even if they are not handled immediately.
Boise is looking into hiring 35 more officers in the next five to seven years while the Ada County Sheriff's Department is looking to hire nine new officers, with an additional four officers to staff at the county jail because of a proposed 4.7 million dollar budget increase.  
In Ada County, the overall number of crime incidents increased 1.4 percent in 2017 from the previous year. Although Boise wasn't dramatically affected by this percentage, it's not hard to believe that we are at risk in the future because of a larger population.
We are lucky to have a crime rate of 26.4%, which is on the lower side of the nations average. This is something our rapid growing city should continue to pride itself on. Boise's efforts will continue, as long as we continue to modernize and expand.
About the Contributors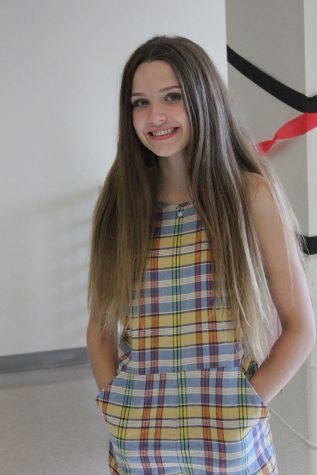 Torey Tapp, Social Media Editor
Torey Tapp is a Junior at Boise High. This is her first year as a part of the Boise Highlights Team and is looking forward to producing content for the...