Fort Boise: Community Center or Elementary School?
"The remodel is well intentioned to set up our next generation of students and teachers for even more success..."
Fort Boise is one of Boise School District's strongest assets. It holds so many different kinds of opportunities, such as art classes, a sports complex, and so much more. Maybe even a makeshift school for the students who attend Highlands Elementary this year.
Because of a successful bond election held in 2017, the district was granted 172.5 million dollars to make improvements to all 48 schools. Highlands Elementary is one of twenty two schools facing major building projects.
A completely new and improved Highlands Elementary will be put in its place. The building is 42,775-square-feet and has sixteen classrooms, four resource rooms, a gymnasium, music room, cafeteria, and kitchen. On top of that, the new school is 26,246-square-feet bigger than the original school.
Due to the school's previous layout, there were concerns regarding school safety and the ability for students and staff to excel.
"The district said the school is outdated and rates poorly for meeting educational needs." Maria L. La Ganga stated in an article for the Idaho Statesman. "A new Highlands Elementary or a renovated school? The Boise School District has decided."
Highlands Elementary, along with so many other schools in the district couldn't be more lucky to have an opportunity such as the remodel in progress.
The new and improved building has so much to offer staff, parents, the surrounding neighborhood, the current students and students to come in following years.
Highlands Elementary is so lucky to have such a convenient alternative for class during this hectic time of change, such as the space at Fort Boise that will be occupied for this school year.
After a long debate, the district and everyone involved in the decision was in favor of completely rebuilding instead of simply remodeling the current school campus.
The Boise School District conducted a survey of  approxiamtely 600 community members. Sixty-eight percent of people surveyed were in favor of rebuilding the original building. This meant Highlands Elementary needed a new temporary home. After a year of discussion it was decided Fort Boise was the best option.
Saying goodbye to the original Highlands, built in 1961, might be upsetting for those whose opinions didn't align with the majority vote. But as the remodel continues, everyone should remain comitted to the original school community and the warm learning environment it provides.
The remodel is well intentioned to set up the next generation of students and teachers for even more success due to more efficient space on the land surrounding the school, the schools main foundation and even a larger parking lot for staff and parent pickup before and after school.Thanks to all of the positive support being provided, the Highlands community can't wait for August 2020 to finally roll around. Highlands is lucky to have such compliant students, an involved district office, and parents willing to make the extra mile to Fort Boise. We can't wait to see what amazing work is done over the school year.
About the Writer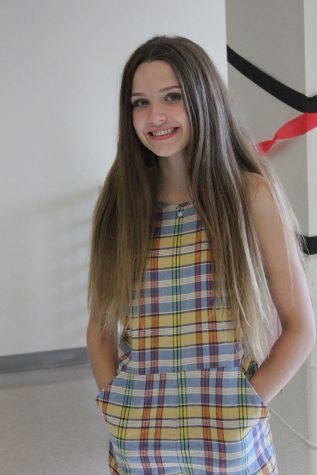 Torey Tapp, Social Media Editor
Torey Tapp is a Junior at Boise High. This is her first year as a part of the Boise Highlights Team and is looking forward to producing content for the...