Block Day Schedules are the Way to Go
After a recent BoiseHighlights poll, there appeared to be a split between the student body as to whether block day schedules were better than BHS's current traditional schedule system. Some preferred the schedule, fearing boring classes, while others embraced the idea of more time in class to work. Unlike the majority of high school students here at Boise High, I did not always go through my middle and high school years with a traditional, 7-or-8 classes a day schedule. I grew up in the Appleton, Wisconsin area, within the Kimberly Area School District. Once I got to a middle school age, my 7th and 8th grade years were completed with block day schedules. I had 5 classes a day; after homeroom, I had a core class, then went to 2 elective classes such as band or gym class. After that, I attended 2 more core classes. I had little to no homework, because classes were nearly an hour and a half long, over half the time they would be with a traditional schedule. The classes allowed for a more in depth conversation and time for completing homework in class. I don't remember ever being confused or stressed; not because the middle school material was easier, but because I had time to ask more questions and have one on one time with my teacher every day during class if I needed it- because there was the time to do so! Needless to say, I was taken by surprise coming to Hillside my freshman year, dealing with a traditional schedule. I went from 5 to 8 classes a day, and I did not handle it well. 
At first, I thought it was just me. The stress of the move and harder class material was the reason I was always stressing about my classes. Only, it wasn't just me who was always stressed out. All of my friends were, and it seemed that everyone in the whole school was too. Then, I assumed it was a freshman year type of deal, that all freshmen were always stressed out; but then why were my friends from the Ada County District, who employed a block schedule, not stressed out like I was? Come to think of it, even my friends from the Kimberly District weren't as stressed out as I was. That's when I realized it was because of the block schedules they used. They are much more stress free and obviously overall better for students. 
I am not alone in this opinion. All block schedule students I talked to recommend the block day schedule over a traditional schedule. "So how block schedule works," Eagle High School senior Katie Boyle describes to me, "Is the 8 credits required are split between two days, A and B day. The classes are an hour and a half long each and there are four classes a day." This way, Katie explains, she doesn't have as much to do outside of the classroom. She says, "I really like it because I am able to have an extra day to do homework, and I only have four classes a day so there is more time to do things in class. There is more time to take tests, quizzes and do homework in class." If the Boise Independent School District needs evidence that students favor block days over traditional schedules, they need look no further than their own neighbors in the Ada County district. "Yes 100%," Katie adds when asked if she would recommend the block day schedules to all schools, even after conceded that sometimes the block classes can seem a bit long- especially if you dislike the class subject. 
Yet, if that isn't enough, just take a look at high schools around the country. Randee Tischer, a Kimberly High School senior from my own old stomping grounds of the Kimberly Area School District in Wisconsin, agrees with Katie that block schedules are the best way to go. "I would recommend block days because I feel like you remember more from your classes with less subjects and having more time," she says. At the mention of switching to a traditional schedule, she starts to panic at the mere thought of such a thing. "Having 8 classes would overwhelm me," Tischer expresses, "Especially with homework." After some more reflection, she starts back up again. She continues, saying "I literally can't imagine having (all of those) classes a day. Right now I have 4…I don't think I could handle having 8 classes." Here, it is evident that block day students actually start to stress at just the mention of traditional schedules. If students are stressed about about traditional schedules before even experiencing them, why should students have to experience traditional schedule days at all? 
The traditional schedules are called traditional because they are just that; traditional, old fashioned and stifling. As coursework and the lives of high school students evolve to become more stressful, our schedules should evolve as well to keep up with the times. Stressful and more highly advanced work should be met with a scheduled built to reduce stress in students lives; in other words, the block schedule. Not all block schedules are the same, and it would not be difficult to adapt a sample block schedule from Eagle High or the Ada County to better fit BHS and the greater Boise Independent Schools. Block days are simply an evolved and better option than the current traditional schedule system at BHS. 
About the Writer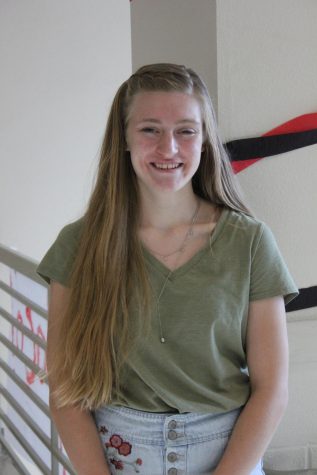 McKenna Johnson, Editor in Chief
McKenna Johnson is a current junior and enjoying her first year as part of the Boise Highlights team. Ever since she can remember, writing has been her...