The Struggle is Real
Are Ap classes really worth the time and pressure?
Hang on for a minute...we're trying to find some more stories you might like.
Pushing and striving to be the best you can be and achieving greatness has been thrust upon us since the beginning of time. Hair pulling, sweat breaking, tears streaming all represent the pressure we put on ourselves to excel in life and especially school.  As soon as high school hits, students are pushed to take AP classes, also called Advanced Placement, now more than ever. Many students take not just one but multiple at a time. But why take a college level class at only 15? Can your stress levels handle it? For many students AP classes are a way to challenge themselves. But many kids push themselves past the breaking point. With over 34 different advanced placement classes you could take, ranging from AP physics to AP 3-D drawing, many kids take more than 8 AP classes at a time to get into Ivy League schools.
Kids today are all about overachieving: you have to get good grades, you have to take AP classes, this is what pushes students to their mental capacity. "A lot of people compare themselves and the kinds of classes they take. It's like a stress measuring stick," stated high school senior Steven Wiener. Why do kids put so much pressure on themselves? One answer speaks to all: College. "A 4.0 GPA isn't enough to get into any college you want anymore," stated the Los Angeles Times. More and more colleges expect to see AP classes on your transcript and more than one. Many students also use AP classes to get a better idea of what college is going to look like in their future. But, raising your GPA is a new "must have" for the modern colleges and for competitive personalities. In fact the class of 2012 failed more than 1.3 million AP exams. Therefore, just because you took an AP class doesn't mean you get college credit. In order to succeed you need to score a 3 or above and then and only then will your stressful, agonizing hours of AP homework be "worth it" in the terms of the college board.
The stress to achieve your shooting star GPA by itself is of great difficulty but the pressure to actually get there and the amount of time consumption is it's own story. When I asked Sophomore Bella Williams how her homework load was influenced by her AP class she responded with great enthusiasm, "Oh my god it's horrible and I'm only taking one."
Not only are the AP classes stressful for the students but for the people who fund it. In the last five years the federal government has spent 275 million dollars to promote advanced classes.
What's the benefit of not taking Ap classes? High school sophomore Maitri Foley says, "The past four years of my life I've pushed myself and I had stressed myself out." Instead of taking the Advanced classes, Maitri has taken three music classes and has pushed herself to do what she's passionate about. In some ways you could say instead of stressing herself to follow the guidelines she's preparing herself for a different path while still driven to do what she loves. "I didn't ever think about taking AP classes this year because of the extracurriculars I did in the past I wanted this year to be different. I wanted this year to be enjoyable."
A surprising feature that students overlook is that most colleges actually prefer non weighted GPAs. "A lot of med schools don't accept AP classes. It really depends on what kind of career you want to go into," said college sophomore Eli Fox, "They really do look good on transcripts." Taking and completing AP classes with a passing grade show the college boards that you are capable of handling college level classes. "I didn't want to go into college blind, I wanted experience," said Steven Wiener.  Many say the benefits would have outweighed the negatives. "It's beneficial all around and I wish I would have taken more, I might not have liked it but I would have benefitted from it and college would be a lot easier," says Eli, "You're going to get to college and wish you took advantage of the preparation classes." I also spoke with Boise High School Journalism teacher and previous AP Lang and Comp teacher Ms. Rotchford. She expressed, "It's important for students to push themselves. Like look at this hard thing I did and achieved it with success."
Another positive to taking Advanced Placement Classes is the possibility of graduating a year or two earlier. Sounds exciting right? Well, just remember it takes a lot more work. You could also save a lot of money up to thousands of dollars with scholarships for having a 4.0 GPA or above due to AP classes.
The environment for Advanced classes is also extremely different than regular classes. "Teachers are much more invested in AP classes due to the level they teach," says Steven Wiener. Ms. Rotchford also stated, "I don't necessarily believe my students go into AP classes smarter than their peers but they definitely have the opportunity to leave being smarter than their peers because they're being more intentional."
AP classes as a whole can help you excel through school but the stress is a burden to deal with. No matter what path you choose it depends on your work ethic and your goals in life. Jumping from normality to something more advanced can be quite intimidating but without reaching out of your comfort zones who knows the experiences life will bring. Like Steven Wiener stated, "Going into life without a challenge is just boring."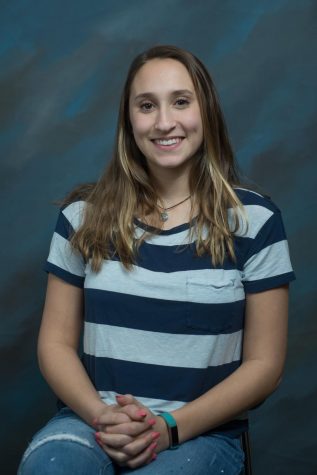 Izzy Fox, Reporter
Isabella Fox is a sophomore and is starting her first semester as a staff member on the Boise Highlights team. Ever since she was little her extreme love...