The 76th Golden Globes: The Good, the Bad and The Weird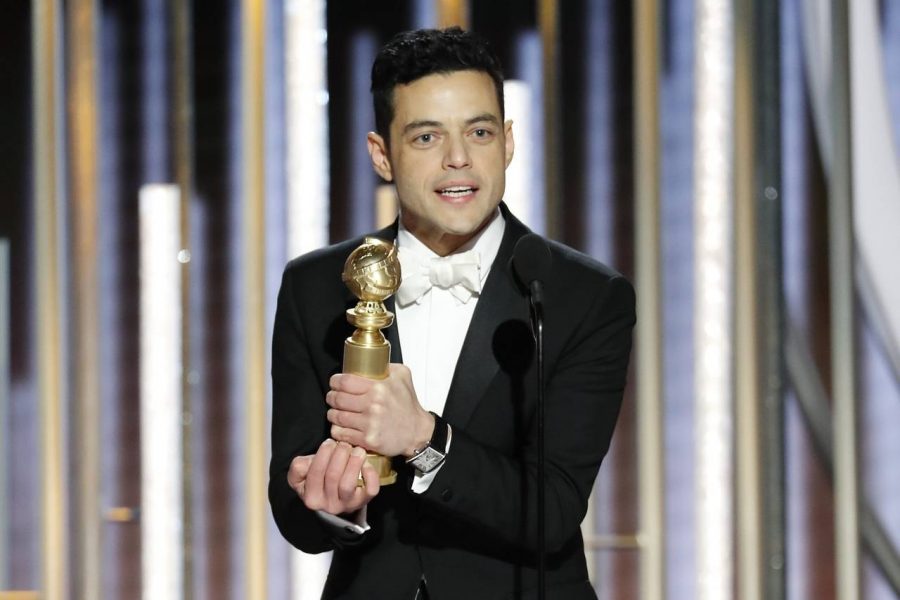 Like any other awards show, the 76th Golden Globes featured highlights that spurred the public with praise, memes, small controversies, and celebrities calling out other celebrities.
The very first memorialized highlight of the event began before the awards show even started. During the red carpet walk, a girl holding fiji water photobombing many celebrity pictures stole the spotlight and became an internet sensation.
The show began with Sandra Oh and Andy Shamberg filling the room with laughter during their introduction speeches. Riskier jokes such as "We're the only two people left in Hollywood who haven't said anything offensive," and "He discovered Ally, and she discovered him in a garage," while introducing Lady Gaga and Bradley Cooper, left the audience on edge, with their spoilers and calling out celebrities while they are in the same room.
The 2019 winners did not just take home the conquest, but also a newly designed trophee with the year, their name and category won. The Golden Globe was presented in two versions, an all-gold for TV and movie winners and one with a black marble base for the Cecil B. DeMille and Carol Burnett awards for excellence in cinema and television.
This year also featured a great stride when host Sandra Oh won the Best Performance by an Actress In A Drama Television Series, being the second Asian woman to ever win a Golden Globe. During their acceptance speeches, Oh and Regina King spoke on the matter of inequality in the industry and the representation of minorities..
While some were pleased and others surprised, Bohemian Rhapsody took home the Best Drama Motion Picture Award while its main actor Rumi Malek won Best Performance by an Actor in a Drama Motion Picture, for his role. The controversially nominated movie Green Book secured three wins for Best Musical or Comedy Motion Picture, Best Performance by an Actor in a Supporting Role in any Motion Picture for Mahershala Ali, and Best Screenplay in a Motion Picture that went to Nick Vallelonga, Brian Currie, and Peter Farrelly.
Christian Bale, winner of Best Performance by an Actor in a Musical or Comedy Motion Picture for his role in Vice, surprised spectators during his acceptance speech with his British accent not present in many of his recent roles. The actor also jokingly said "thank you to Satan for giving me inspiration for playing this role," which attracted much of the public's attention.
After Bohemian Rhapsody took two of the awards 'A Star is Born' was nominated for and Glenn Close obtained the Best Performance by an Actress in a Drama Motion Picture, many spectators complained over the fact the movie only won the Best Original Song in a Motion Picture.
Other actors to win awards for their movies included Olivia Colman for Best Performance by an Actress in a Musical or Comedy Motion Picture, Regina King for Best Performance by an Actress in a Supporting Role in any Motion Picture, Alfonso Cuarón for Best Motion Picture Director, and Justin Hurwitz for Best Original Motion Picture Score.
The TV Awards winners included, Patricia Arquett, Darren Criss, Rachel Brosnahan, Michael Douglas,  Patricia Clarkson and Ben Whishaw.
Additionally, Spider-Man: Into the Spider-Verse and Roma won Best Animated Motion Picture Awards as The Kominsky Method, The Americans and The Assassination of Gianni Versace: American Crime Story won Best Television Awards.
All taken into consideration, this year's Golden Globes featured hilarious and strong speeches, as well as surprising winners.
About the Contributor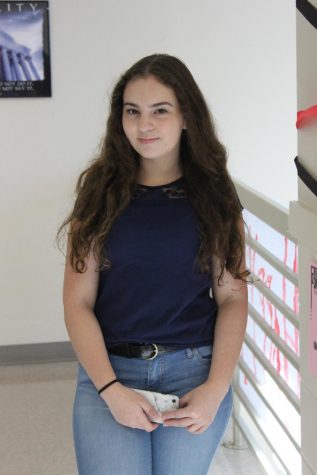 Luiza Decenzi, Managing Editor
Luiza 'Lu' Decenzi is a Junior from Sao Paulo, Brazil. She has been a part of the Boise Highlights staff since 2018 and is now a managing editor, as well...