Anders Zunich Educates Students on the Importance of Healthy Relationships in High School
Hang on for a minute...we're trying to find some more stories you might like.
Boise High Senior, Anders Zunich, is shedding light on the importance of healthy high school relationships with his presentation on how to have an emotionally supportive and abuse-free relationship in high school.
"I hope to inform people about this issue that can often go unnoticed, especially within our age demographic." Commented Zunich, "It's an important issue that I'm passionate about".
Presenters like Zunich are focused on shedding light on issues that often go unnoticed because the warning signs of emotional abuse can often go unnoticed. By focusing on the high school demographic, he hopes to combat the issue of emotional abuse at its source.
"High school is a time where people not only develop life habits and skills, but are also the most inexperienced with relationships." Zunich explained, emphasizing the importance of developing healthy relationships in high school. "It's important to address the issue now in order to foster a lasting change."
While Zunich's presentation will focus primarily on romantic high school relationships, he notes that some of what he plans to educate others on will spill over into relationships such as high school friends, as well.
Zunich emphasized some crucial elements of romantic relationships "Ask for consent. Don't abuse your partner."
Beyond presenting in this years summit, Zunich has spent his senior year advocating for healthy relationships within the speech and debate community. In this years distrricts speech competition, he will be performing a speech on the same issue.
"This is an important issue that affects a lot of students Come here and get woke."
For more details on the importance of emotional health in relationships and how to avoid abuse, stop by Anders Zunich's presentations during the summit.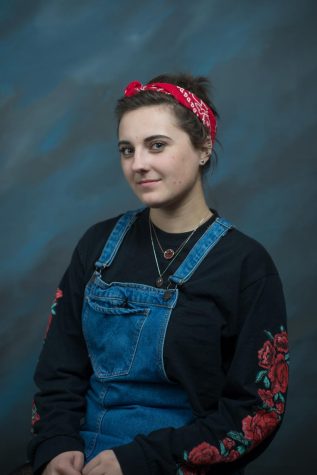 Solenne de Tassigny, Editor-in-Chief
Solenne de Tassigny is a senior at Boise High and Editor-in-Chief for the Boise Highlights. She joined the Newspaper team her sophomore year and focuses...