Little vs. Jordan
The Establishment Takes On an Unlikely Progressive
Hang on for a minute...we're trying to find some more stories you might like.
In one of the most highly contested gubernatorial races ever, Republican and Democratic candidates spent millions to ensure votes all across Idaho.
On the Republican side of things, you've most likely seen the attack ads that air on TV. The screen goes dark, dramatic music pulses out of the speakers, and a male narrator voices in a dramatic tone about the follies and faults of whoever the ad is aimed against.
All Republican candidates spur off in attack ads against one another, with Tommy Ahlquist, Brad Little and Raul Labrador each jabbing at one another for the ambitious nominee slot decided on May 15th.
This round of competition saw record numbers of money allocated to each campaign. Ahlquist outspent all the other candidates, with a record $2.19 million going toward his campaign, as compared with Little's $1.2 million and Labrador's $471,296.
As for policies, voters had to choose between 3 distinct routes of conservatism. Brad Little ran on the establishment platform, as he was the lieutenant governor under Butch Otter. Labrador ran in an ultraconservative manner, seeing as he is one of the leading conservative politicians in Congress. Finally, Alquist ran as a political outsider, with experience in the realm of business and medicine, as he was a former physician.
On the Democratic side, even though AJ Balukoff ran in 2014 as the Democratic nominee, his only political experience has been on school boards, and is known in Ada County but not throughout the state. On the other hand, Paulette Jordan, a two-term Idaho state legislator and member of the Coeur d'ALene Tribe with experience in tribal leadership, was more well-known across the state. If elected, Jordan will become the first Native American to be elected governor in the United States.
On May 15th, voters chose Brad Little as the Republican nominee and Paulette Jordan as the Democratic nominee. On the Democratic side, Jordan outphased Balukoff by a record 18 points, taking 58% of the Democratic vote, a number much higher than officials were anticipating. In terms of Republicans, Little squeaked out the nomination with 37% as compared with Labrador's 32%.
Jordan, who brings a fresh look to the Democratic party, will run on a platform of Medicaid expansion, protecting public lands, and raising the minimum wage and teachers pay. She hopes to appeal to rural voters through her experiences growing up in Plummer, Idaho, a town of approximately 1,000 people.
Little on the other hand, advocates for tax reductions, improving education and a healthcare system contrary to Obamacare.
In a deeply red state like Idaho, it is unlikely that Jordan will ever win the governor position. Even still, the race will be a long fought battle on both sides to see who will make it out on top.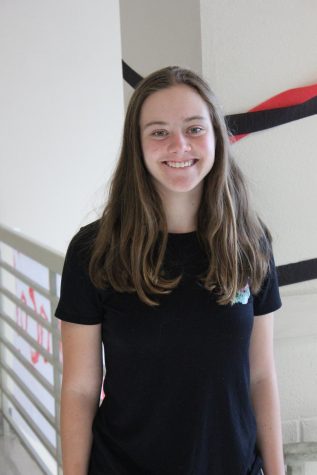 Sofi Serio, Editor-In-Chief
Sofi Serio is a senior and one of two editor-in-chiefs for the Boise Highlights staff of 2018-2019. She has been on the staff since her sophomore year,...