New, Unprecedented Growth Makes Its Way To Idaho
Hang on for a minute...we're trying to find some more stories you might like.
Affordable housing options, great access to the outdoors, a vibrant arts and culture seen that's been compared to Portland, Oregon and Austin,Texas. Those are just a few of the reasons why Idaho's total population has gone up 2.2% in the last year-that's 1.7 million people who have come to Idaho from July 1st, 2016 to July 1st, 2017.
Idaho is now the fastest growing state in the nation, a new report by the US Census Bureau published as of December 20th, 2017.
For some, it may be difficult to imagine why people would choose to come to Idaho of all places if they had their pick of the 50 states. Sometimes unbeknownst to those living in Idaho, Idaho is actually a pretty attractive looking prospect for work and play.
According to Chris Miller, the principal planner for the Community Planning Association of Southwest Idaho (COMPASS for short), there is little data to back up why exactly people are making the move to Idaho.
He states, "While we don't have great data on why people move here, anecdotally we know that we have low unemployment, lower housing prices/greater affordability, lower traffic, lower crime, and great access to outdoors."
Another possible driver of population growth is Idaho's increasing presence in the tech scene. According to CompTIA, a nonprofit trade organization specializing in information for technology, "Idaho has the second-fastest growing tech industry behind Utah", as of 2015.
Another important question to ask about population growth has to do with where the new population is actually coming from. And no surprise here, most of the newcomers are from California.
An older US Census report from 2015 declared that 1 in 4 who moved to Idaho were from California, and according to an article by the Sacramento Bee, that statistic still seems to hold true.
What makes Californians moving to Idaho so significant is the fact that Idaho has a particular dislike for Californians, largely due to beliefs that Californians will make Idaho more liberal, and are driving up housing prices.
While the latter of the two arguments is largely true, as Californians are a large contributor to the Treasure Valley's rising home prices, the first argument is for the most part false.
Boise State professor Gary Moncrief asserts that those moving to Idaho are in fact the opposite of liberals wanting to turn Idaho blue.
He claims, "From a political standpoint, Idaho's "ex-Cals" are actually very similar to the natives here. They're not changing the political landscape much. Like most Idahoans, they tend to be conservative. In some cases, they're more conservative than Idahoans."
Fear not Idahoans, for even though growth is coming to Idaho, Idaho will remain true to what it's always been, red and independent.
It appears as though Idaho's growth isn't stopping anytime soon. In fact, Miller asserts that "the Idaho Department of Labor predicts that the state's population will grow to 1.9 million by 2025, almost three times the national growth rate."
With that, Boiseians and Idahoans all across the state will have to buckle down for further growth to make its way to a state that doesn't seem so big anymore.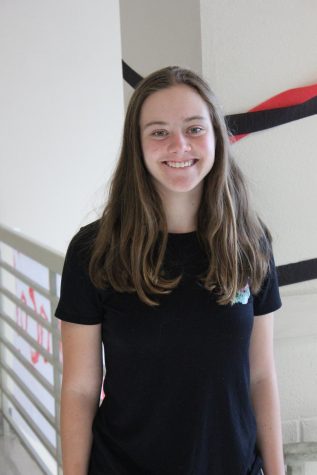 Sofi Serio, Editor-In-Chief
Sofi Serio is a senior and one of two editor-in-chiefs for the Boise Highlights staff of 2018-2019. She has been on the staff since her sophomore year,...